QCon is a practitioner-driven conference designed for technical team leads, architects, and project managers who influence software innovation in their teams.
Colin Humphreys, Tweet
CEO at Cloudcredo & Track Host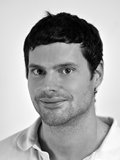 Colin Humphreys is CEO of CloudCredo, a team of people with extensive knowledge in running and customising platform and data services. He led the installation of the first SLA-driven production Cloud Foundry deployment, delivers tooling to the Cloud Foundry community, and is a regular conference speaker on PaaS-related topics. He also organises the London PaaS User Group, and is passionate about "Infrastructure as Code", "Continuous Delivery", "Devops", and "Agile Testing". Colin has spent the last twelve years sitting on the fence between development and operations, delivering solutions for eBay, Volkswagen, Paypal, Cineworld, and others.
Twitter: @hatofmonkeys
Track Host of "Next Gen Cloud"
Time: Friday 08:30 - 09:00
/
Location: Fleming
The Program Committee and Track Hosts will present today's program, provide a short introduction to the Tracks scheduled, inform you about last minute changes to the schedule and general information.