QCon is a practitioner-driven conference designed for technical team leads, architects, and project managers who influence software innovation in their teams.
Dave Farley, Tweet
Co-author of the book "Continuous Delivery"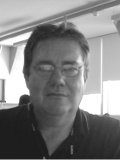 Dave Farley is co-author of the Jolt award winning book Continuous Delivery. He has been having fun with computers for over 30 years. Over that period he has worked on most types of software. He has a wide range of experience leading the development of complex software in teams, large and small. Dave was an early adopter of agile development techniques, employing iterative development, continuous integration and significant levels of automated testing on commercial projects from the early 1990s. More recently Dave has worked in the field of low latency computing developing high performance software for the finance industry. Dave currently works for KCG Ltd.
Twitter: @davefarley77
Book: Continuous Delivery: Reliable Software Releases through Build, Test, and Deployment Automation
Continuous Delivery is about more than technology, it is about collaboration. It relies on the establishment of effective feedback loops across the organisation, particularly at that crucial interface between development and operations.
This talk introduces the ideas of Continuous Delivery as a practical everyday, holistic process, using some of the techniques and technologies from a real world project as an example.
Track:
Training
/
Time: To be announced
/
Location: To be announced
This tutorial will be delivered as an in-depth, interactive talk. It will describe the ideas of Continuous Delivery as a practical everyday process, highlighting some of the techniques developed while working on a complex real world CD project. It will provide an overview of the key process details: describing deployment pipelining as a technique to structure automation, pipeline monitoring to gain insight into progress and status, approaches to configuration management, automated acceptance testing and automated deployment as well as many other aspects of the CD approach to software delivery. At the end of this you should have more insight into how to tailor the Continuous Delivery approach to your needs. Dave Farley is co-author of the book "Continuous Delivery" which describes the use of high levels of automation and collaboration in the delivery process to ensure high quality software and a reduction in errors and late nights.