QCon is a practitioner-driven conference designed for technical team leads, architects, and project managers who influence software innovation in their teams.
Danielle Jabin, Tweet
Data Engineer at Spotify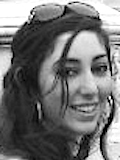 Danielle Jabin is a Data Engineer at Spotify focused on building infrastructure for processing and analyzing A/B testing-related data. She graduated from the University of Pennsylvania with a Bachelor's degree in Computer Science from the engineering school and a Bachelor's degree from The Wharton School with concentrations in Statistics and Real Estate. She is originally from San Diego, California but now lives in Stockholm, Sweden.
Track:
Real Data Science
/
Time: Wednesday 10:20 - 11:10
/
Location: Mountbatten Room
A/B testing is quickly becoming a widely used tool for data-driven decision making...but are you sure you're doing it right? In this talk, several common pitfalls that can lead to incorrect decisions will be addressed and actionable remedies will be presented. I will also share some of Spotify's key takeaways from our A/B testing efforts and the challenges we have faced in building out our A/B testing infrastructure.