QCon is a practitioner-driven conference designed for technical team leads, architects, and project managers who influence software innovation in their teams.
Emma Langman, Tweet
Manager of HR & Performance at Kuwait Energy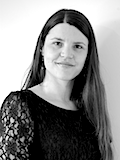 Emma is the Manager of HR and Performance at Kuwait Energy, and lives in Kuwait City. She is a Fellow of the RSA and was, until moving countries from the UK, a visiting fellow at the University of Bristol in both the Faculty of Engineering and the Graduate School of Education, as well as the Change Magician at her own company, Progression Partnership. Emma began her career as a Civil Engineer. Since gaining her PhD in Systems Approaches to Asset Management in 2003, Emma has specialised in business improvement, culture change and change management. Her experience covers the public, private and public sector. Emma is an established trainer and facilitator who has given keynotes for the IIBA in London, the SoftEd conference in Sydney, as well as a number of workshops and other training at numerous high-profile events. She is known for high-paced, challenging and interesting talks and creating great learning opportunities in workshops.
Twitter: @emmalangman
Time: Thursday 18:30 - 19:20
/
Location: Fleming
In this fast-paced, entertaining, keynote, Dr. Emma Langman will delve into the often overlooked 'historical' ideas of 20th Century thinkers to reveal the elegance and pragmatism of philosophies that no longer look fashionable but are extremely relevant if we really want to solve 21st Century problems. Bringing her experience from working in the public, private and charitable sectors, Emma will argue that today's high-tech innovations can be identified and delivered much more quickly by using some very low-tech techniques from history. This will be an opportunity to look at some of the tried and tested tools of 'Quality' that have been around since the 50s and see how these are useful when it comes to gathering requirements, tackling repeat problems, or innovating more efficiently as a team.
This speech is equally accessible to those who have come across 'Quality' and 'Systems Thinking' before - and those for whom these are new areas of knowledge to explore. Dr. Langman will cut through some of the 'consultant-speak' and mystique that has grown up over the decades and will show how the core fundamentals of approaches like Agile and DevOps builds upon ideas that first came to light more than half a century ago. The purpose of drawing this link is to show that while there is nothing new under the sun, great leaps can be made by revisiting older ideas with fresh eyes. The speech will focus on the key messages of half-forgotten thinkers from the world of Quality and Systems Thinking to show how ideas from other times and other industries can be relevant, interesting and useful to innovators in the world of technology today. Expect a jargon-free, accessible and entertaining session.
Emma's career spans roles in Civil Engineering, Business Improvement, Chair of Trustees for a charity, and a long spell as the 'Change Magician' at her own consultancy, Progression Partnership. She will be joining us from her role as HR & Performance Manager for an Oil & Gas company based in the Middle East.
Track:
Training
/
Time: To be announced
/
Location: To be announced
In this highly interactive one-day workshop you will learn practical tips and techniques for:
Getting people to say what they really want
Dealing with difficult people
Managing conflict and brokering deals
Multiplying your influence and impact
Staying sane in stressful situations
The learning style for this session is workshop based but does not include role-play or acting. Rather, it is an opportunity to be authentically 'you' in a safe environment and learn more about how you can achieve the outcomes you really need and want to achieve as a professional in your field. This session is suitable for people who already have well-established personal communication skills and wish to master techniques that are useful in those particularly difficult situations where we want to be at our most influential and create a significant impact that will deliver what we need for the successful outcome of our work. No pre-work is required. However, the day will be quite intensive and will cover a lot of subjects as well as providing opportunities for a stretch out of your usual comfort zone, so that you are prepared to use these tools and techniques when you get back to work after the seession. In order to maximize the impact of the learning in this workshop we are limiting numbers, so please sign-up early to secure your place.