QCon is a practitioner-driven conference designed for technical team leads, architects, and project managers who influence software innovation in their teams.
Johnny Miller, Tweet
Solutions Architect, DataStax, EMEA based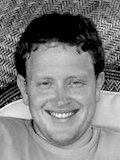 Johnny Miller, is an experience developer, architect, team lead and agile coach with a history of working at Sky, AOL Broadband and Alcatel-Lucent. Johnny has architected and delivered a number of enterprise platforms using Apache Cassandra(™) as a key component for achieving high availability and efficient scaling. As a result of Johnny's belief in the performance of open source Cassandra this lead him to join DataStax and drive solutions for Cassandra Big Data.
Twitter: @cyanmiller
This topic will introduce the Cassandra native protocol, native drivers and Cassandra Query Language (CQL). It is important for developers to be aware of this new way of integrating with and querying Cassandra – without using Thrift or RPC. There are various ways of tuning that integration and modeling your data - all intended to make it easier and more productive to build against Cassandra with some additional performance benefits. This is a technical session with code abstracts using the Java driver.