QCon is a practitioner-driven conference designed for technical team leads, architects, and project managers who influence software innovation in their teams.
Phil Leggetter, Tweet
Developer Evangelist at Caplin Systems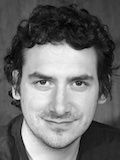 Phil is a Developer Evangelist at Caplin Systems where he's leading the project to open source BladeRunnerJS.
He's the co-author of the Apress title ""Realtime Web Apps"" and has written articles for Smashing Magazine, .net magazine, Programmable Web, on his own blog and anywhere else he gets an opportunity to create content.
Phil's passions include developer experience and productivity, APIs, customer service and helping people realise the benefits realtime web technologies offer when creating the next generation of interactive and engaging web apps.
Twitter: @leggetter
Developing large apps is difficult. Ensuring that code is consistent, well structured, tested, maintainable and has an architecture that encourages enhancement is essential. When it comes to large server-focused apps, solutions to this problem have been tried and tested. But, how do you achieve this when building HTML5 single page apps? We'll cover the concepts required to achieve this and how BladeRunnerJS, an open source solution, can streamline that workflow.