QCon is a practitioner-driven conference designed for technical team leads, architects, and project managers who influence software innovation in their teams.
Richard Campbell, Tweet
Co-Host of .NET Rocks!, the Internet Audio Talkshow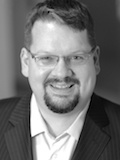 Richard Campbell has spent more than 30 years playing around with microcomputers. Along the way he's done virtually every job you can imagine in the industry, from manufacturing to programming to consulting, training and writing. An impressive list of organizations, including Barnes&Noble.com, Dow Chemical, Johnson & Johnson Health Care Services, Reuters, Subaru/Isuzu and the U.S. Air Force, have benefited from Richard's consulting expertise. Today Richard is a Microsoft Regional Director, an ASP.NET MVP and a serial entrepreneur. Richard is a partner in PWOP Productions that creates a number of popular podcasts. He's the co-host of .NET Rocks!, the Internet Audio Talkshow for .NET Developers which publishes twice a week to over 150,000 listeners in more than 120 countries worldwide, The Tablet Show focused on cross-platform mobile and tablet development, as well as host of RunAs Radio, the podcast for Microsoft IT Professionals.
Twitter: @richcampbell
Richard Campbell shares his experiences evolving a web site from ordinary to resilient. The site is real, but the names have been changed to protect the guilty. The story begins with a crisis (of course) where the site is failing. But why? Learn how Richard tackles diagnosis of an unhappy web site running IIS and ASP.NET. Learn what diagnostic information is available from Performance Monitor and the logs. Explore when to add code to your applications to help improve instrumentation of the application. Richard walks you through the triage process, finding quick-and-dirty solutions to get the site up quickly, as well as more sustainable work to bring the site to true resiliency.