Continuous Improvement
Presentations about Continuous Improvement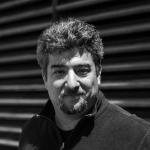 Interviews
Featured Interview
What is the focus of your work today?
I'm the CTO of an established 400 person technology startup in the legaltech space. My work is primarily establishing technology strategy for the company, leading the development, data and IT organizations and ensuring that we are delivering and innovating.
What's the motivation for this talk?
When I joined Avvo as it's CTO almost two years ago, I found a lot of issues that had resulted from the quick organic growth without a lot of deliberate thinking on how the organization should scale. We spent a lot of time creating structures and processes to give us better communication, autonomy and alignment. These efforts were influenced by my experience as a senior leader at Spotify and Adobe.