QCon is a practitioner-driven conference designed for technical team leads, architects, and project managers who influence software innovation in their teams.
Neels Burger, Tweet
Solution Architect at Moneysupermarket.com,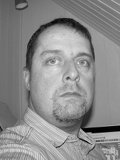 Neels Burger is a Solution Architect at Moneysupermarket.com, one of the biggest price comparison sites in the UK. He has worked internationally on the design and delivery of highly available, business critical systems that requires high volume, elastic usage. His current focus is on extending internal system and business functionality to a wider set of human and technology consumers, within the constraints of Data and IP Protection.
He holds a Master's of Science degree in Information System Management from the University of Liverpool
The mobile device revolution has upended our traditional view of the world wide web. The enterprise web is now about integration: connecting any device to to any data, reliably and under wildly fluctuating load. How has this affected web architecture, and what changes in the day-to-day operation of the web resource? Join us for this panel of senior enterprise architects, each of whom has met the challenge of the new enterprise web.