QCon is a practitioner-driven conference designed for technical team leads, architects, and project managers who influence software innovation in their teams.
Tom Wilkie, Tweet
VP of Engineering at Acunu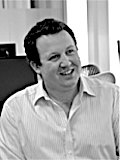 Tom co-founded Acunu and leads the engineering team. He previous worked in a range of engineering roles at both Citrix and XenSource managing key customer projects with major enterprises. As one of the first employees at XenSource he played a key part in developing the XenServer management stack. He holds an MA in Computer Science from Cambridge University where he was also a research assistant.
Twitter: @tom_wilkie
This panel discussion will explore the future of data and data architectures for performance and scalability. Panelists will discuss innovations in and the future of databases, including cloud databases, NoSQL, NewSQL, graph databases, big data analytics, semantics and linked data.