QCon is a practitioner-driven conference designed for technical team leads, architects, and project managers who influence software innovation in their teams.
Andy Davies, Tweet
Associate Director for Web Performance at NCC Group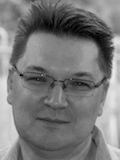 Andy is a Associate Director for Web Performance at NCC Group, helping companies to measure and improve the performance of their sites. He also speaks at conferences and runs workshops to help people understand the factors that affect performance and techniques that can make sites faster.
He recently wrote the The Pocket Guide to Web Performance for Five Simple Steps.
Twitter: @andydavies
Websites that are fast and smooth are critical for a good user experience and increasingly we expect sites to perform as well on our mobile phone as they do on our laptop.
But the mobile web isn't just a small screen experience, it can be a flakey network, slow processor, low memory experience and this presents huge challenges to us as developers.
Digging into networks, browsers and the way we build sites, we'll illustrate how these factors affect visitor experience, and take a look at some of the latest techniques for measuring and improving performance.