QCon is a practitioner-driven conference designed for technical team leads, architects, and project managers who influence software innovation in their teams.
Avleen Vig, Tweet
Staff Operations Engineer at Etsy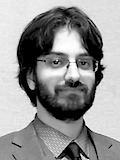 Avleen is a Staff Operations Engineer at Etsy, where he spends much of his time growing the infrastructure for selling knitted gloves and cross-stitch periodic tables. Before joining Etsy he worked at several large tech companies, including EarthLink and Google, as well as a number of small successful startups.
Twitter: @avleen
Etsy, like many companies, has had to deal with its share of outages and near-misses over the years. Each of these events has contributed to the evolution of our systems and infrastructure, through a process of "no-blame postmortems". Avleen digs into Etsy's postmortem database, presenting some of the most unexpected, confusing, hilarious and face-palming events, to show how we can all learn from our problems to build more resilient systems.
Once your have continuous deployment in place, how fast are you willing to go?
Your business needs you to implement, improve and iterate features as fast as possible to stay competitive.
We'll discuss the changes Etsy has implemented to scale continuous deployments over the last 12 months, in both software and infrastructure.