QCon is a practitioner-driven conference designed for technical team leads, architects, and project managers who influence software innovation in their teams.
Damon Edwards, Tweet
Co-Founder of DTO Solutions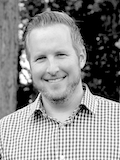 Damon Edwards is the co-founder and managing partner of the DTO Solutions consulting group. DTO Solutions specializes in DevOps and automated infrastructure consulting for large-scale and mission critical IT operations. DTO clients include leading e-commerce, financial services, and gaming companies. Damon is also a frequent contributor to the Web Operations focused dev2ops.org blog, the co-host of the DevOps Cafe podcast series, and a co-author of the DevOps Cookbook from IT Revolution Press.
Twitter: @damonedwards
We've all heard the DevOps success stories where Dev and Ops are smoothly integrated and harmony prevails throughout the example company. But how do you translate that to your own company? How do you overcome the legacy barriers, silos, bottlenecks, and unintentional conflict found in most enterprises? And how can you influence lasting positive change when you sit in the Development organization and so much of the work to be done lies within Operations? This talk explores the successful patterns -- and damaging anti-patterns -- observed at dozens of companies going through DevOps transformations. The main focus is on how Development teams can influence and take a leading role in the closing of the DevOps divide.