QCon is a practitioner-driven conference designed for technical team leads, architects, and project managers who influence software innovation in their teams.
Dan North, Tweet
Agile Troublemaker, Developer, Originator of BDD & Track Host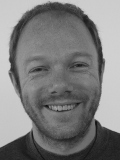 Dan North uses his deep technical and organisational knowledge to help CIOs, business and software teams to deliver quickly and successfully. He puts people first and finds simple, pragmatic solutions to business and technical problems, often using lean and agile techniques. With over twenty years of experience in IT, Dan is a frequent speaker at technology conferences worldwide. The originator of Behaviour-Driven Development (BDD) and Deliberate Discovery, Dan has published feature articles in numerous software and business publications, and contributed to The RSpec Book: Behaviour Driven Development with RSpec, Cucumber, and Friends and 97 Things Every Programmer Should Know: Collective Wisdom from the Experts. He occasionally blogs at dannorth.net.
Twitter: @tastapod
Track Host of "Stayin' Alive - Tales of Resilience, Fault Tolerance & Recovery"
Time: Wednesday 08:30 - 09:00
/
Location: Fleming
The Program Committee and Track Hosts will present today's program, provide a short introduction to the Tracks scheduled, inform you about last minute changes to the schedule and general information.
It doesn't seem like much at the time, the way someone reacts in the moment, the fleeting advice they give you, the way they help you pick yourself up rather than scolding you for falling down. But it sticks. Later, much later, you find yourself on the other side of the same situation and then, across the years, their actions, their words, come back to you and you instinctively know what to do. And in that moment you realise the impact they had on you. Twenty-something years into my very unplanned career I realise most of what I've done has been shaped by the actions and advice of some quietly fantastic mentors. Their actions were deliberate, their impact was profound.
I want to share with you some of the interactions that have shaped my accidental career - the time I killed the production database, the time the team was imploding, the time the boss was wrong, the time I was the boss who was wrong, the time I tried to quit and failed, and a few others. It is hard to overstate the impact of your interactions with the people who work with you and for you. I hope this talk will help you become more deliberate about those interactions. As poet Maya Angelou says:
"I've learned that people will forget what you said, people will forget what you did, but people will never forget how you made them feel."
It is all about the people.