QCon is a practitioner-driven conference designed for technical team leads, architects, and project managers who influence software innovation in their teams.
Frank Breedijk, Tweet
Security Officer at Schuberg Philis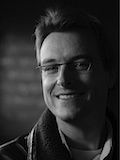 Frank Breedijk CISSP is the Security Officer at Schuberg Philis where he's been responsible for security since 2006. These responsibilities include the technical information security of Schuberg Philis' Mission Critical outsourcing services, Security Awareness, Vulnerability management, Internal security consultancy, Internal technical audits, etc. Besides that he develops the open source security tool Seccubus.
Frank Breedijk has been active in IT Security for over 10 years. Before joining Schuberg Philis he worked as a Security Consultant for INS/BT and as a Security Officer for InterXion. He managed the European Security Operations Center (SOC) for Unisys' managed security services. During this period Gartner labeled Unisys leader in the magic quadrant for Managed Security Services in Europe.
Besides his day job Frank Breedijk is active on Twitter as @seccubus and writes blog entries for CupFighter.net.
DevOps and Security: is it a match made in heaven or the forced marriage from Hell? DevOps introduces a number of concepts that bring back memories to the eighties with many Security Officers when engineers changed directly in PROD and we did not have any DTAP process....'. As a result, it forced them to have an instant negative reaction. It is too bad that Dev en Ops are not a happy couple, because they are far less incompatible than it seems at a first glance. In this presentation Frank, a hardcore security officer himself, will explain how he became a convinced DevOps-supporter. He truly believes that DevOps can provide huge opportunities, once you have overcome the first resistance.
"Help, my Security Officer is allergic to DevOps" is a talk that will help you understand and possibly counter the objections of the Security tribe against DevOps. Its aim is to give you the starting points to begin or continue your DevOps journey together with your Security Officer and thereby start making a difference.