QCon is a practitioner-driven conference designed for technical team leads, architects, and project managers who influence software innovation in their teams.
Glen Ford, Tweet
Chief Architect at zeebox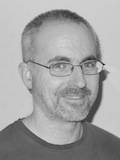 Based in London, Glen is the Chief Architect of zeebox, a UK based startup aiming to bring the best of web and TV together. With nearly 20 years of experience he has worked in various industries including Defence, Telecommunications, Gaming and Media. Most recently at Unibet and BBC R&D he has a passion for problem solving, delivering under pressure and building great teams.
Twitter: @glen_ford
Espousing Lean Principles is one thing, applying them another. zeebox a London Startup that was founded in Early 2011 has grown quickly to now having a staff over over 120 spread across London, New York and Sydney. zeebox is your TV companion, it is a social network for TV that enables users to follow and interact with their favourite TV shows and stars. zeebox also enables broadcasters and content producers a way to connect with their audiences both in realtime during broadcasts and outside that limit of the weekly broadcast slot. It sits in the 'second-screen' space, a nebulously defined space that is still rapidly evolving.
One of the biggest challenges zeebox has faced is fast growth under conflicting business tensions and high levels of uncertainty. When you are aspiring to be lean, how do you balance these pressures, cultural differences as well as rapidly growing the organisation?
This talk will reflect on the attempt at zeebox to apply and refine lean ideals, whilst still shipping product. It will cover learnings, the changes in methods used, experiments tried as well as ideas like discovery and feature teams. It will discuss cultural challenges and the difficulties in trying to maintain innovation, whilst meeting business obligations.