QCon is a practitioner-driven conference designed for technical team leads, architects, and project managers who influence software innovation in their teams.
Prof. Dr. Gunter Dueck, Tweet
Philosopher, Writer, Management Expert & Member of "World 2.0"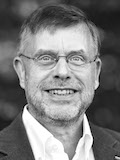 Gunter Dueck is a philosopher, writer, columnist, mathematician, management expert, and a member of "world 2.0". Until 2011, he served in IBM as a Distinguished Engineer. For the most recent years, he held the position of the CTO (Chief Technology Officer) at IBM Germany. Prior to joining IBM in the year 1987, he was a professor for mathematics at the University of Bielefeld, Germany. Gunter Dueck founded the Business Intelligence Services (Data Warehouses, Data Mining) for IBM Central Europe. For many years, he was working for strategic direction and cultural change. 2009 and 2010, he led the "Cloud Computing" business of IBM Germany. Currently, he is working as a free author, business angel, and speaker. Gunter Dueck is an IEEE Fellow and a corresponding member of the Göttingen Academy of Sciences. In 2011, Computerwoche named him one of the top 100 most influential German people in the IT and Communications Industry. He authored numerous bestselling books, most recently on themes like "Becoming a Society of Excellence", "Professional Intelligence", "Techies in Humane Keeping" and "The enemies of the New".
Twitter: @wilddueck
Time: Friday 09:00 - 09:50
/
Location: Fleming
Cloud computing and Big Data enable us to build new business infrastructures for healthcare, self-driving cars, digital warfare, education, smart cities, smart homes and smart factories, Internet of Things, marketing, 3D printing, alternative energy, etc.
These infrastructures require orders of magnitude more complex integration "of everything" or the construction of major new platforms. Individual companies can barely lift those alone. How will these platforms emerge more and more out of our society? Are IT experts prepared for "Business Oriented Architectures"?
As a result, more and more jobs will be automated, EVERY profession will the easy part be "taken away" and employees are only needed to solve the difficult cases - mediocre abilities are no longer accepted. How do we prepare for that as a society? What new skills will be required?