QCon is a practitioner-driven conference designed for technical team leads, architects, and project managers who influence software innovation in their teams.
Katherine Kirk, Tweet
Independent Consultant, Researcher & Track Host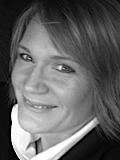 Now an independent consultant and researcher, Katherine has solid experience contracting and freelancing in a variety of roles within the IT and Media industries: from blue chip investment banking to media conglomerates. Most recently she spent time as an Agile Coach at Rally after a period consulting as Delivery Improvement Specialist, Project Manager and Agile Coach at the BBC in the Future Media division in London. Katherine often finds herself specifically tasked with working with really "troubled" projects, where simplistic solutions don't quite cut it.
She is an active participant of a community of Lean and Agile practitioners in Europe who explore and challenge the status quo through experimenting and collaborating and is particularly interested in contextually driven edge-cases and the cultural interaction between hierarchical management and Agile teams. She supports this interest by studying an MSc in Software Engineering at University of Oxford, specializing in Process Improvement, Managing Quality and Risk, and Software Systems Security. Katherine also holds a first class BSc (Hons) Multimedia Computing.
Track Host of "It's about the People, Stupid"
Time: Thursday 08:30 - 09:00
/
Location: Fleming
The Program Committee and Track Hosts will present today's program, provide a short introduction to the Tracks scheduled, inform you about last minute changes to the schedule and general information.
We all seem to love the term 'continuous improvement' - which is an honourable intention. But in reality 'continuous improvement' can be hell on earth - e.g. to always be 'not good enough'. In fact, some corporations, managers and teams have been known to use this phrase as an excuse for behaving badly. So, how can an honourable intention like continuous improvement create a negative impact, ie. apathy? If so - how do we avoid it? What are other ways of handling this need to consistently overcome challenges in an ever-changing industry? And does 'continuous improvement' have a limit or is it an endless source of success? Using case study examples this talk reflects on what continuous improvement really feels like on the ground and explores how we might want to approach 'getting better' by looking at and drawing from other industries, research, ideas and real-life experiences.