QCon is a practitioner-driven conference designed for technical team leads, architects, and project managers who influence software innovation in their teams.
Kirk Wylie, Tweet
CEO & Co-Founder of OpenGamma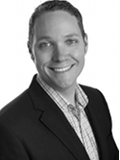 Kirk Wylie is the Chairman and Co-Founder of OpenGamma, a financial technology company building an open source risk analytics platform for the financial services industry. Focusing exclusively on Capital Markets, OpenGamma has raised $23M in funding and employs 37 people in London and New York. Kirk began his career in Silicon Valley, where he worked for various technology firms and founded an open source RDBMS startup. Prior to OpenGamma, he spent a number of years in the financial services industry, building a risk management technology stack for a multi-billion-dollar hedge fund management group.
Twitter: @kirkwy
In the last 4 years, OpenGamma has grown from a concept to one of the largest capital markets technology startups in years. We've also gone from empty IDEs to over a million lines of Open Source code. Along the way we've learned a lot about fundraising, sales, marketing, community management, project management, architecture, and customer deployment. In this talk Kirk and Jim will go through what we've learned to handle massive market risk installations for some of the world's largest financial services firms with an open source code base and build a company along the way.