QCon is a practitioner-driven conference designed for technical team leads, architects, and project managers who influence software innovation in their teams.
Mandy Waite, Tweet
Developer Advocate at Google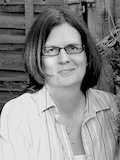 Mandy works at Google as a Developer Advocate for the Google Cloud Platform and is working to make the world a better place for developers building applications for the Cloud. She came to Google from Sun Microsystems where she worked with partners on performance and optimisation of large scale applications and services before moving on to building an ecosystem of Open Source applications for OpenSolaris. In her spare time she is learning Japanese and plays the guitar.
When you have a great idea for an application, you want to spend your time writing application code and not worrying about the infrastructure or platform on which the application will run. In this session we'll look at how Google Cloud Platform is setting the standard for how modern apps are developed by providing you with a continuum of Infrastructure and Platform services that allow you to focus on building your application.