QCon is a practitioner-driven conference designed for technical team leads, architects, and project managers who influence software innovation in their teams.
Manuel Pais, Tweet
PC Member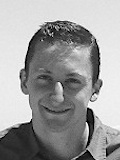 I aspire to democracy, collaboration and commitment in the workplace. Still fail short by a long distance. On less phylosophical terms, I try to keep improving my D's (TDD, BDD, CD, DDD) and embrace agile/lean (pick your favorite) practices. That got me to become lead editor for DevOps at InfoQ and connect with really smart and open people which brighten my day (or night).
Still dreaming of more free time to hone my technical skills. But end up using the time to care for my partner in life, play football diva (without the skills), run 10k's or attend geek meetups. I tweet @manupaisable (say hi) and press words at aspongecake.
Twitter: @manupaisable