QCon is a practitioner-driven conference designed for technical team leads, architects, and project managers who influence software innovation in their teams.
Mark Harwood, Tweet
Software Engineer at Elasticsearch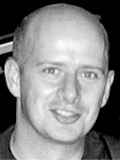 Mark Harwood is a software engineer at Elasticsearch and long-time contributor to Lucene. Prior to joining Elasticsearch Mark was Chief Scientist at BAE Systems Detica, designing search and visualization systems on multi-billion document solutions for analysts in commercial and government clients.
Twitter: @elasticmark
Track:
Real Data Science
/
Time: Wednesday 13:20 - 14:10
/
Location: Mountbatten Room
This session will cover a demonstration of how anomaly detection algorithms can spot credit card fraud, find movies that urgently need removing from your "family friendly" category and reveal the UK's most unexpected hotspot for possessing weapons. Using forthcoming features of the open source search and analytics platform, Elasticsearch, this session will demonstrate these scenarios with real-world data and examples.
Track:
Training
/
Time: To be announced
/
Location: To be announced
In this session we will explore how Elasticsearch and Kibana can be used to highlight sources of fraudulent activity in financial transaction data. The platform's search index maintains a treasure-trove of statistical information that is traditionally used for unstructured search ranking but can also be used for anomaly detection in structured data. Mark Harwood will demonstrate an example of a "common point of compromise" analysis on credit card transactions, using features of the platform to highlight the likely sources of fraud.