QCon is a practitioner-driven conference designed for technical team leads, architects, and project managers who influence software innovation in their teams.
Paul Simmonds, Tweet
CEO of Global Identity Foundation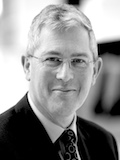 Paul is the CEO of the Global Identity Foundation, as well as a consulting CISO and previously was the Global CISO for AstraZeneca, Global CISO for ICI, Head of Information Security with a high security web hosting provider and Global Information Security Manager at Motorola.
He's been awarded both "Chief Security Officer of the Year" and "Best Security Implementation" at the SC Magazine Awards and is twice listed as one of Network World's "most powerful people in networking".
Paul sits on the global advisory board of a number of global companies, as well as the Executive Advisory Board of ISSA UK. Paul is also one of the three global editors of the CSA v3 guidance document.
Twitter: @simmonds_paul
In the near future applications will win or loose market share on their ability to consume identity and attribute information, which will define how access to the functionality and the data is governed.
Why always designing for de-perimeterised is the right thing to do.
Why data is the new perimeter.
Designing for an entitlement-based solution.
Internal vs cloud should there be a difference?
What you can do today to win big tomorrow?