QCon is a practitioner-driven conference designed for technical team leads, architects, and project managers who influence software innovation in their teams.
Perry Krol, Tweet
Solutions Architect at TIBCO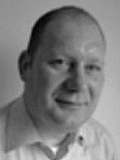 Perry Krol leads the solutions consulting team for Event Processing and API Management at TIBCO Software. Perry joined TIBCO in 2001 helping enterprises across a variety of industries to architect real-time distributed systems. More recently his focus has shifted from designing event driven and service oriented systems with internal consumers to exposing the capabilities of such systems as secure and managed API's to wider IT eco-systems.
With SOA, businesses increasingly express their capabilities as services. Applications, decision functions, databases and so on are exposed as services over an ESB. This works well for internal consumers of these services, such as other applications and BPM. It works less well for external consumers, such as mobile applications, portals, websites, cloud platforms and third-parties.
This session features an in-depth review of the latest in API management technology, including patterns and actual use cases in projects that need to expose internal services as fast, secure and scalable API's to unmanaged clients.