QCon is a practitioner-driven conference designed for technical team leads, architects, and project managers who influence software innovation in their teams.
Peter Logan, Tweet
Sr. Application Engineer, Intel Services Division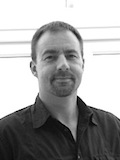 Application Engineering & Pre Sales for the Intel Service Division. Pete is chartered with helping Enterprise customers architect API Programs that securely expose mission critical systems. Pete is an expert in service oriented architecture, enterprise security, restful design patterns, and data protection for compliance regulations such as PCI-DSS.
For years, Enterprises have looked to technology and architectural solutions outlined by services and service oriented architecture. This talk looks at the evolution of the service layer in the context of the new prevailing developments in API management and describes new architectural approaches an Enterprise can take as they look to merge these two worlds, taking the best practices from both domains. We cover some of the benefits of looking at existing SOA deployments through an API lense. For internal API Management, we present a decision framework for determining how an enterprise can deploy API sharing portals with API Gateways for enforcement-exploring SaaS, on-prem, and hybrid options.