QCon is a practitioner-driven conference designed for technical team leads, architects, and project managers who influence software innovation in their teams.
Robin Wilton, Tweet
Technical Outreach Director for Identity & Privacy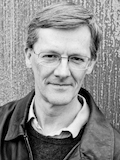 Robin Wilton brings 28 years of industry experience to the role of Technical Outreach Director for Identity and Privacy, in the Internet Society's Trust and Identity Initiatives group. He specializes in digital identity, privacy and public policy, building a reputation as a thought leader, communicator and translator between stakeholder groups.
Twitter: @futureidentity
Only a dozen people have ever walked on the moon, and most of their footprints are still there... but it cost billions to create those indelible footprints.
Conversely, most of us leave indelible digital footprints everywhere we go, at no apparent cost. What are the real costs, risks and economics of digital footprints, and what - if anything - can you do about it?
This session will examine these issues and make some practical recommendations about how to understand and manage your digital footprints.