Java
Java is a general-purpose computer-programming language that is concurrent, class-based, object-oriented, and specifically designed to have as few implementation dependencies as possible. It is intended to let application developers "write once, run anywhere" (WORA), meaning that compiled Java code can run on all platforms that support Java without the need for recompilation.[1]
Java 9 is the latest release of the JDK.
[1] Engineering Culture at Airbnb, in Wikipedia. Retrieved 2/24/2018. https://en.wikipedia.org/wiki/Java_(programming_language)
Position on the Adoption Curve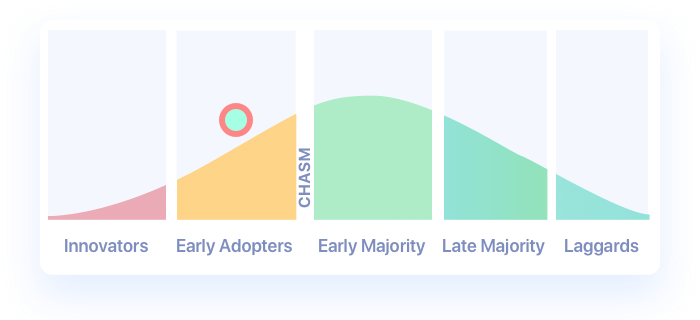 Interviews
Featured Interview
How you you describe the persona and level of the target audience?
Main target is developers who code every day. Primarily targeting Java developers, particularly those who are busy getting on with actual work and may not have had time to stay up to date on what's happened with recent versions of Java (8, 9) and what may be coming soon (Java 10, 11). Also relevant for tech leads and other people who lead developers and/or make technology decisions in an organisation.
What do you want "that" persona to walk away from your talk knowing that they might not have known 50 minutes before?
I want developers to see that modern development will save them effort in writing code, and, more importantly, make it easier to read code when they come back to it later (even if they weren't the ones to write it). I want leaders to see they can enable this increased productivity by adopting the latest versions of Java, or considering alternative JVM languages like Kotlin where appropriate.
See more interviews