Platform Engineering is all about improving developer experience. It's about accelerating and empowering developers to deliver more product value faster over time. Which makes it the perfect investment for a fast growing startup! But where do you start? And what tradeoffs do you need to make? How do you get developers to embrace the paved road? 
Platform Engineering is suitable for all sizes of organisations, but most companies don't invest into platform engineering until they reach a certain size. 
In this talk we'll cover:
how we started small
what the strategy has been and what tradeoffs we've done
how the platform gained adoption from developers
how the strategy has developed and what the future might look like
---
Speaker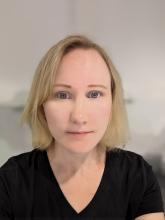 Jessica Andersson
PAL DevEx @Kognic, CNCF Ambassador & Speaker
Jessica is Product Area Lead for Engineering Enablement at Kognic, providing products and services for internal development teams. Jessica is also a CNCF Ambassador and engaged in the Nordic and local Meetup communities, as an attendee, speaker and organiser.
 
Read more
Find Jessica Andersson at: