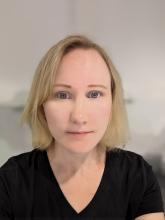 Speaker: Jessica Andersson
She / her / hers
PAL DevEx @Kognic, CNCF Ambassador & Speaker
Jessica is Product Area Lead for Engineering Enablement at Kognic, providing products and services for internal development teams. Jessica is also a CNCF Ambassador and engaged in the Nordic and local Meetup communities, as an attendee, speaker and organiser.
 
Find Jessica Andersson at:
Session
Platform Engineering is all about improving developer experience. It's about accelerating and empowering developers to deliver more product value faster over time. Which makes it the perfect investment for a fast growing startup! But where do you start? And what tradeoffs do you need to make?
Read more