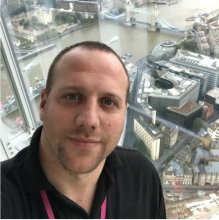 Speaker: Bilgin Ibryam
He / him / his
Product Manager @Diagrid
Bilgin Ibryam is a technical product manager at Diagrid, where he focuses on developing tools to enhance developer productivity. Prior to this role, Bilgin served as a consultant and architect at Red Hat, where he successfully led teams in the design and implementation of cloud-native applications. He is a member of the Apache Software Foundation, and has co-authored two books on Kubernetes Patterns and Camel Design Patterns. Bilgin enjoys sharing his knowledge and experience through writing, blogging, and speaking at conferences, sharing his insights on cloud-native development and other related topics.
Find Bilgin Ibryam at:
Session
The runtime boundaries between applications and the cloud are shifting from virtual machines to containers and functions. The integration boundaries are moving away from pure data access to one where the mechanical parts of the application are running within the cloud.
Read more