Artificial intelligence, especially Machine Learning, Deep Learning, and Large Language Models, is increasingly becoming one of the critical factors to the success of our modern applications.
This track focuses on sharing practitioner-driven insights on what works (and what doesn't) on AI-focused software architectures, enabling you to build and sustain the AI-based systems of the future.
We will explore the latest trends and techniques for building modern software architecture for AI systems and applications.
---
From this track
Session
Mind Your Language Models: An Approach to Architecting Intelligent Systems
Details coming soon.
Nischal HP
Vice President of Data Science @Scoutbee, Decade of Experience Building Enterprise AI
Session
Lessons Learned From Building LinkedIn's AI Data Platform
Taking AI from lab to business is notoriously difficult. It is not just about picking which model flavor of the day to use. More important is making every step of the process reliable and productive.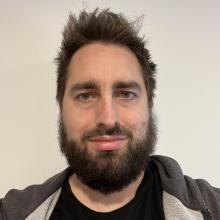 Felix GV
Principal Staff Engineer @LinkedIn
Book your ticket for QCon London
on April 8-10, 2024.