emerging trends
emerging practices
technology roadmap
Adopt the
right
Make the right decisions by uncovering how senior software developers at early adopter companies are adopting emerging trends.
Learn the emerging trends. Explore the use cases. Implement the best practices.
QCon London international software development conference.
April 8 - 10, 2024
Register
£2,490 Early bird price £1,890 until October 12th
Buy your ticket now and save.
Live the QCon London Experience
We've helped thousands of senior software engineers, software architects and tech leaders adopt the right patterns & practices for over 18 years.
Level-up on emerging software trends
Get assurance you're adopting the right patterns and practices
Innovators
Green Tech
Rust
WASM
eBPF
Machine Learning @ Edge
Scalable Configuration Management
Infrastructure Unification
Cue Lang
Early Adopters
MLOps
Team Topologies
Staff+ Engineer Path
Service Meshes
Microfrontends
Multicloud Practices
Software Ethics
Feature Engineering
Mode Inference/Prediction
Observability Practices
Server-Driven Frontend
Decarbonizing the Grid
Operator Pattern for
Non-Clustered Resources
Patterns & Heuristics
Enabling Fast Flow
Open Policy Agent
Java 17 (LTS)
Paved Road
Early Majority
DevSecOps
DevOps in Practice
Kubernetes Strategies
Observability / Telemetry
Site Reliability Engineering
Chaos Engineering
Operating Microservices
Data Engineering
GraphQL
Go Techniques & Patterns
DevEx
Reactive
Performance
Macroservices
Serverless: Orchestration &
Choreography
Cloud Architectures
Patterns for Scale
IaC (Infrastructure as Code)
Polyglot Software Practices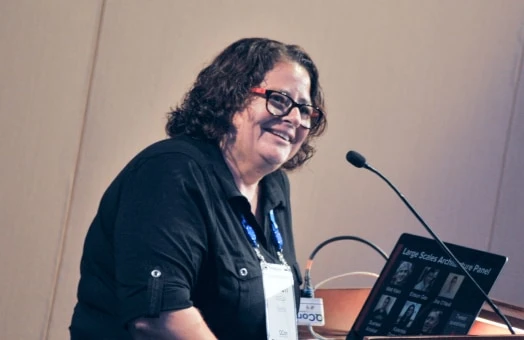 Learn the emerging trends
Curated trends our Program Committee believe have the most impact in software development.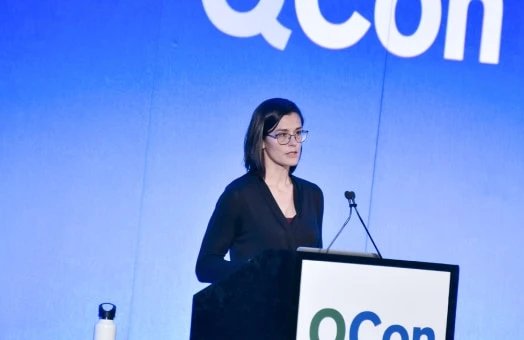 Explore the use cases
Learn how real-world practitioners are applying the tech to help you solve common problems.
Implement the best practices
Get implementable ideas to shape your projects that last beyond the conference.
I love the variety of topics. It is my annual recap of the technology industry and helps me keep up with what the industry considers modern and state of the art. And mostly I like the fact that people are open about sharing both their successes and failures.
Nikhil Mohan
Senior MTS/ Engineering @Salesforce
Explore provisional tracks
Discover what you'll learn
Architectures You've Always Wondered About
This track will explore the real-world examples of innovative companies pushing the limits with modern software systems. Speakers will share their stories of how they have scaled their systems to handle massive amounts of traffic, data, and complexity.
Apr 8
Engineering Leadership for All
In today's rapidly evolving tech landscape, leadership isn't confined to those with a traditional managerial background. This track delves deep into the heart of modern leadership practices tailored for the dynamic world of software engineering. Whether you've recently stepped into a leadership role, aspire to, or are merely curious about how to influence your projects and peers better, this track is your gateway to transformative engineering leadership.
Apr 8
Cloud-Native Engineering
Cloud-native systems are designed to be scalable, resilient, easy to manage, and easy to change. They are built for the cloud, not just moved there. This track will cover the modern engineering practices that support building cloud native applications, with a focus on practitioner-driven insights on what works (and what doesn't).
Apr 8
ChatGPT, Bard, Llama, Claude: What's Next in GenAI and Large Language Models (LLMs)
LLMs have been rapidly evolving in recent years, and there is a lot of excitement about their potential to revolutionize many different industries. Join us to discuss the latest developments in LLM research and development. Participants will learn about the different types of LLMs, their capabilities, and their limitations. They will also discuss the potential of LLMs to impact the future of work, education, healthcare, and many other areas.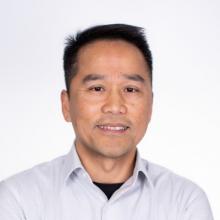 Hien Luu
Sr. Engineering Manager @DoorDash & Author of Beginning Apache Spark 3, Speaker and Conference Committee Chair
Apr 8
Performance Engineering Unleashed: Powering Efficiency and Innovation
Understanding performance engineering can be an amazing power, you can use it to cut costs or enable new features without making systems too expensive or unresponsive, and to enable fast responsive interfaces that customers love. This track explores all of these directions in a practical way that will give you ideas to take home and use, and covers practical and cutting edge techniques.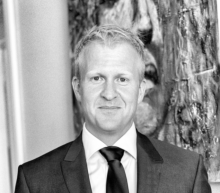 Thomas Dullien
Distinguished Software Engineer @Elastic
Apr 8
Architecture for the Age of AI
Artificial intelligence, especially Machine Learning, Deep Learning, and Large Language Models, is increasingly becoming one of the critical factors to the success of our modern applications. This track focuses on sharing practitioner-driven insights on what works (and what doesn't) on AI-focused software architectures, enabling you to build and sustain the AI-based systems of the future. We will explore the latest trends and techniques for building modern software architecture for AI systems and applications.
Apr 9
How Do Teams Really Work?
What organizational structure, culture and processes do companies really use to get stuff done at a team level? This track will include case studies from a variety of companies on things like how you do architecture without architects, what processes work in planning and tracking work, and how to build and maintain a positive and inclusive culture.
Apr 9
Efficient Programming Languages
Fast, lightweight, secure, scaleable, cost effective, highly reliable, and green, as well as productive for developers. These days, efficient code has to tick a lot of boxes to be future proof. Is it possible to have it all?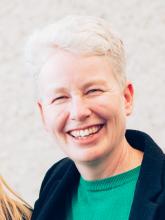 Anne Currie
Veteran Software Engineer & Startup Founder. Writer, Community Organiser for Green Tech, Leadership Team Green Software Foundation, and Author of SF Panopticon Series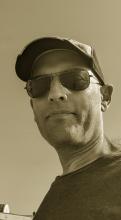 Jon Berger
Co-founder @Strategically Green, Previously Senior Engineering @Microsoft
Apr 9
Connecting Systems: APIs, Protocols, Observability
This track will explore the technical aspects of connecting systems, APIs, resilience, o11y, protocols.
Thomas Betts
Laureate Application Architect @Blackbaud, Lead Editor for Architecture & Design @InfoQ
Apr 9
Data Engineering - Innovations and Emerging Trends
Modern data architectures are designed to meet the needs of the modern world, which is characterized by the ever-increasing volume, velocity, and variety of data. They are typically based on cloud-native technologies and principles, and they are designed to be scalable, resilient, and secure. Participants will learn about the different components of a modern data architecture, the challenges of implementing one, and the benefits.
Sid Anand
Chief Architect @Datazoom, Committer/PMC Apache Airflow, Previously: Netflix, LinkedIn, eBay, Etsy, & PayPal
Apr 9
Architecture Through Different Lenses
Software architecture can be viewed from many different perspectives, such as technical, business, and organizational. This track will explore the different lenses through which software architecture can be viewed and discuss the implications of each perspective for software design and development.
Blanca Rojo Martin
Director, Distinguished Engineer and Cloud Engineer @UBS
Apr 10
Platforms, People & Process; Delivering Great Developer Experiences
Companies are increasingly turning to Platform Engineering to help scale their engineering teams and increase engineer efficiency but how do they really work? We go behind the scenes with the teams delivering platforms to understand how they set up for success, work with their customers, measure their progress and adapt to new challenges.
Daniel Bryant
Java Champion, Co-author of "Mastering API Architecture", Independent Technical Consultant, and InfoQ News Manager
Apr 10
Emerging Trends in the Frontend and Mobile Development
Users spend most of their time interacting with the front-end and mobile applications, and it is through those iterations that an application shapes the user's perception. On this track, speakers will discuss how to leverage new frameworks and capabilities to create more flexible, faster, and engaging user applications.
Apr 10
Securing Modern Software
This track will explore security today: handling vulnerabilities, supply chain security, writing safe code, cryptography, incident response and many other topics
Apr 10
The Tech of FinTech
FinTech startups have led the way in adopting new technology such as cloud, pushing down perceived regulatory barriers as they go. In response established financial services firms have also been building their own modern architectures. This track will feature presenters from both, examining the tech they've adopted, and the business value that it's delivered.
Ian Ellis
Technology Strategy Consultant, Venture Partner at Next47 and Angel Investor
Apr 10
"QCon is a great place for industry leaders to share what they've learned, techniques they've discovered, and pitfalls to avoid without an overarching sponsor presence."
Michael Villalobos
Engineering Manager @FairFinancial
Curated learning set by senior software leaders
Essential topics. Emerging patterns and practices. Hand-picked speakers. Meet the QCon London 2024 Program Committee.
What has always stood out for me has been QCon's commitment to its brand promises. First of all, it's focused on practitioner content. QCon conferences are all about the people that develop and work with future technologies. This starts from the Programming Committee, which comprises practitioners that are authorities in their domain.
Dio Synodinos
President of C4Media, makers of InfoQ and QCon
Learn from senior software engineers
Real-world technical talks from software leaders at early adopter companies
Domain leaders
Learn what's next from world-class leaders pushing the boundaries.
Relatable challenges
Learn how senior developers are solving the challenges you face.
Diverse perspectives
Get new ideas and perspectives across multiple domains.
Valuable lessons
Actionable insights from those working on real-world projects.
Time to connect
Intentional time built-in for you to connect with speakers and peers.
No hype
No hidden marketing. No sales pitches.
I love the QCon vibe. Everybody is down to earth and open to showing and talking about how they solve real-world complex problems. The speakers are top-notch and represent the state of the art in the industry. I like that there is no product/marketing aspect to the main tracks. I always leave QCon feeling refreshed, and eager to return to work and tackle something new!
Kerrie Clark
Architect @Capital One Finance
Watch past QCon talks
Revisit real-world technical talks from innovative software practitioners
Actionable ideas. New perspectives.
A learning path that works for you.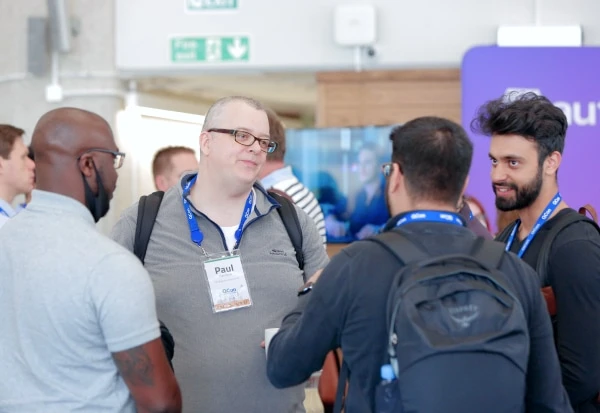 Immersive experience
Free yourself from your distractions, connect with peers, and learn innovative ideas.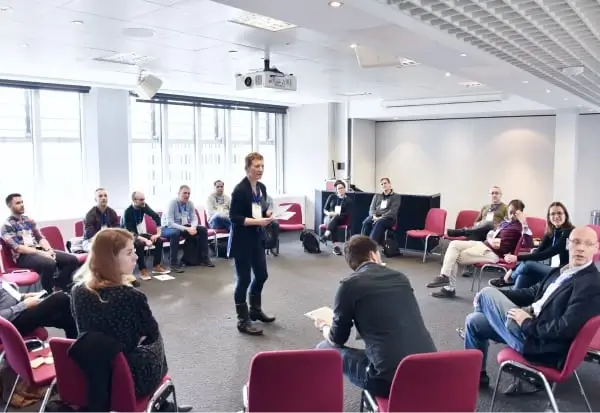 Problem-solve at
unconference sessions
Join facilitated sessions to help you generate new ideas to current challenges.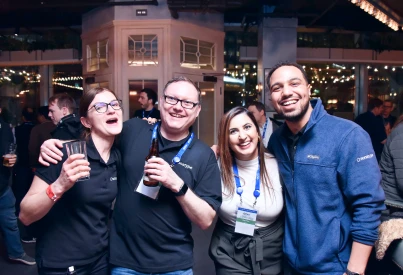 Unwind at QCon
social events
Connect with peers and reflect on your learnings at our social events.
Access video recordings after the conference
Get 6 months access to professionally edited session recordings after the conference.
Loved by senior software developers like you
See what peers say about
#QConLondon
It's my favorite conference to learn about real experiences from real projects and real professionals.

Dennis Doomen
@ddoomen
Brain: melted, thanks @qconlondon and all speakers for the amazing content. #QConLondon

Stéphane Goetz
@onigoetz
QCon charges a premium price point, but I can't remember the last conference I attended (of 100s) where every single talk was interesting and I learned something.

#qconlondon

Donnie Berkholz, Ph.D.
@dberkholz
QCon London 2023. ✅ Done. It was a beautiful trip (3 days) along my professional path but oriented to the discovery of new scenarios. It is increasingly difficult to let oneself be guided by what has been done over the years, not remaining tied to beliefs or dogmas but constantly looking to the future. QCon masterfully blends these scenarios giving you continuous confirmations that the path taken is correct but at the same time leads you to new challenges making...

Aldo Armiento
CTO @ Immobiliare.it
QCon is like the SuperBowl of technology conferences - expertly curated tracks, aimed at experienced individuals - it's a wonderland for learning, meeting people and just celebrating technology and the innovations in our industries. I leave the event with many things that I can take back and improve when back at work as well as being energised again. From the quality of the talks, the venue and organisation and the best keynotes daily, it's the highlight of my conference year!

Richard Roché, Principal Engineer
@Workhuman
The best part about QCon is that is not vendor driven. So there is less emphasis on selling products but more on the problem statement, tech agnostic solutions, processes and practices that have worked for others. And this is really powerful.

Manisha Lopes
Principal Software Engineer @BBC
'We Care' experience
A safe place where everyone is welcome
Enforced Code of Conduct
All-Gender restroom
Prayer room
Lactation room
Quiet areas
Sessions feedback for constant improvement
Badge optimized for peer-sharing
Accessible event space
Variety of food options (vegetarian, vegan, gluten free, special diet meals)
Detailed food labels
Diversity scholarships
Community events
DEI guidelines for track hosts and speakers
All-day coffee
Flexible online experience
On-demand access for 90 days
Conference Venue
The Queen Elizabeth II Conference Centre - London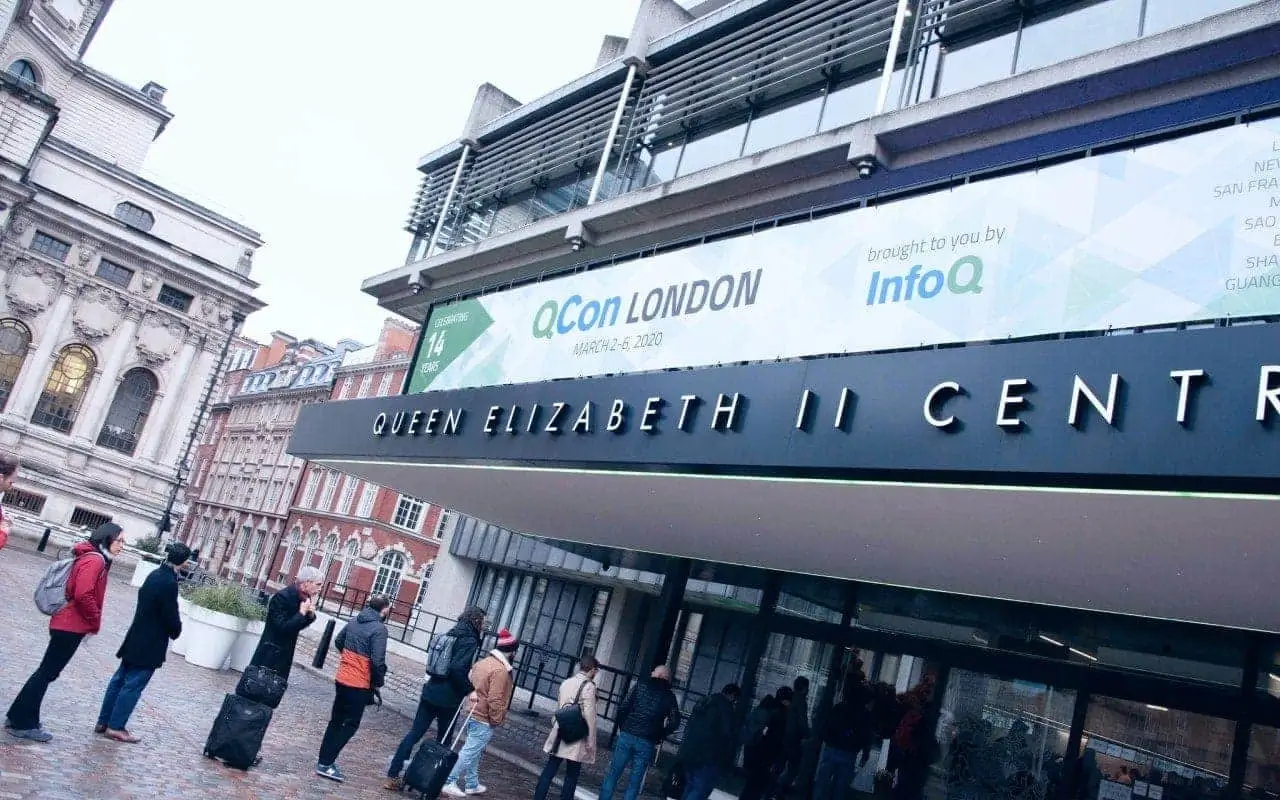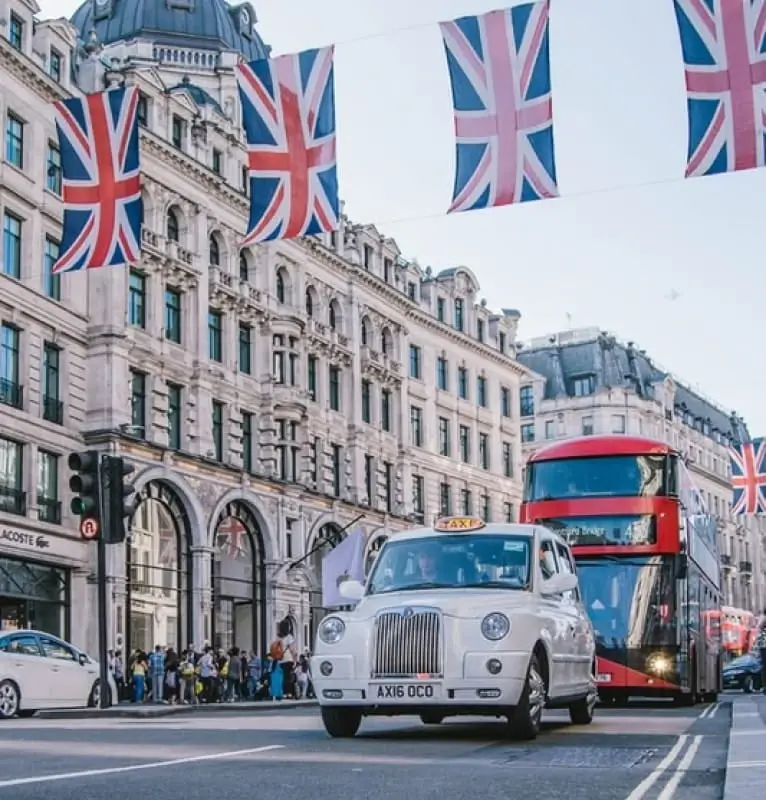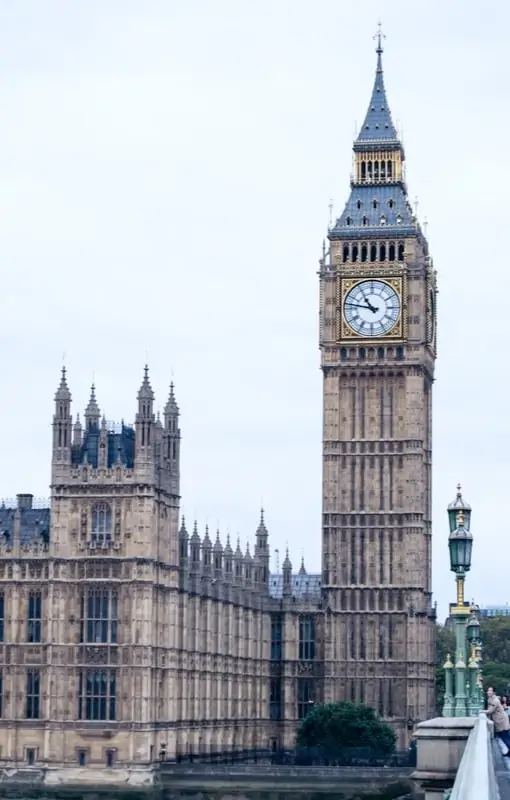 The Queen Elizabeth II Conference Centre - London
Situated in the heart of Westminster, the QEII Centre is ideally located to take advantage of everything London has to offer. Uniquely situated in the shadow of Big Ben, Westminster Abbey, and the London Eye, you will be within a five-minute walk to the Thames and surrounded by excellent transport links in and out of the capital.
To learn more please visit the venue page.
Hotel
Benefit from our negotiated rates for QCon Attendees in various hotels close to the Conference Venue. To reserve your hotel, visit this link to view negotiated rates at nearby hotels.
Join Senior Software Engineers, Software Architects, and Technical Team Leads at QCon London
QCon London isn't just a software conference. It's the place where people like you come together to learn, share, and push each other to drive innovation in the software.
Software Architect, Technical Team Lead and Higher
Senior Developer / Lead
Engineer
Technical Team Lead
Senior Management (VP, CTO, CIO, Director)
Architect: Technical / Application (platform specific)
Enterprise Architect / Chief Architect
Architect: Solution / Systems (Integration Focused)
Technical Project Manager
QCon London brought to you by
the makers of QCon and InfoQ
We've been helping software development teams adopt new technologies and practices for over 18 years. The driving force behind every QCon conference is our passion to accelerate the software side of human progress.
Senior software developers rely on QCon and InfoQ to keep ahead of the adoption curve. One of the main reasons senior software engineers, software architects and team leads tell us they keep coming back to QCon and InfoQ is because they trust the information provided and selected by their peers. Join a global professional engineering community and adopt the right software innovations and practices.
Unable to make QCon London?
Take a look at:
In-person, Video-Only Pass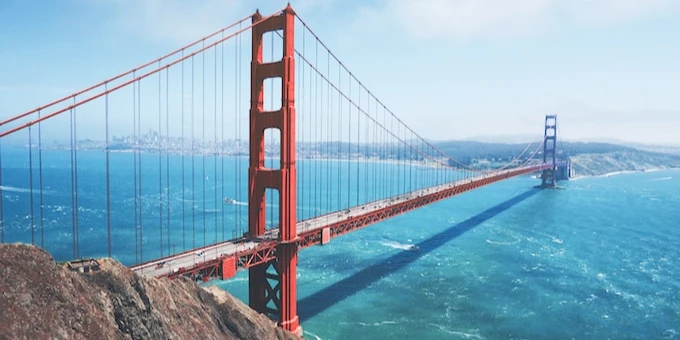 QCon San Francisco
October 2-6, 2023.
Find out more
Sign up for event updates
Hear about the latest QCon and InfoQ developments. Be the first to learn about in-person and virtual events.