How the road to ubiquitous AI is clouded by the dangers of the inherent bias in Large Language Models and the increased CO2 emissions that come with deployment at scale. We will dive into data showing the real and potential harms and review potential remediations.
---
Speaker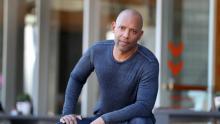 Leslie Miley
Technical Advisor to CTO @Microsoft
Leslie Miley is currently the technical advisor to CTO of Microsoft where he advises on Consumer Product, Analytics and Sustainability. He is the former CTO of The Obama Foundation and has held executive engineering roles at Google, Slack and Twitter.
He serves as an adviser to several startups founded by women and minorities and is an investor in a fund dedicated to entrepreneurs who are POC, LGBT, and women. He has been featured as a thought leader on Wired's Next List, a contributor to USA Today, HuffPost, CNN, Fast Company, and TechCrunch. His writings and experiences in tech are cited in dozens of published research articles and he is frequently sought out as technology pundit by USA Today, HuffPost, CNN, Fast Company, and TechCrunch, AP News and The Guardian.
Read more