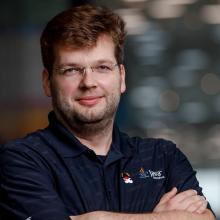 Speaker: Gunnar Morling
Senior Staff Software Engineer @Decodableco
Gunnar Morling is a software engineer and open-source enthusiast by heart, currently working at Decodable on stream processing based on Apache Flink. In his prior role as a software engineer at Red Hat, he led the Debezium project, a distributed platform for change data capture. He is a Java Champion and has founded multiple open source projects such as JfrUnit, kcctl, and MapStruct. Gunnar is an avid blogger (morling.dev) and has spoken at a wide range of conferences like QCon, Java One, and Devoxx. He lives in Hamburg, Germany.
Track
Polyglot, developer-focused track around Innovations building low-friction, performant backends and web APIs powering software today.
Session
Microservices represent complex business domains in the form of loosely coupled systems, but these don't exist in isolation: services need to propagate data changes amongst each other, in a reliable and scalable way.
Read more