Creating backend architectures is a more demanding task than ever, with many questions to answer, such as: how to provide services that are reliable and secure, scale to millions of users, and are maintainable too? How do you ensure data is always up-to-date and accessible with low latency? How to manage the state in an efficient and fault-tolerant way? Which consistency models can be leveraged to achieve a good balance of performance and user experience? And how do concepts like stream processing fit into the picture?
Come and join us for the "Building Modern Backends" track, where we are going to explore these and other related questions, helping you to build backends that spark joy for your users and your developers alike.
---
From this track
Session
Eventual Consistency – Don't Be Afraid!
Distributed data-intensive systems are increasingly designed to be only eventually consistent.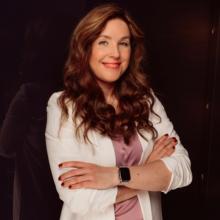 Susanne Braun
Principal Tech Lead @SAPSignavio
Register
QCon London 2023
March 27 - 29, 2023
Unable to make QCon London?
Join us at QCon New York on June 13-15, 2023 (in-person & online)