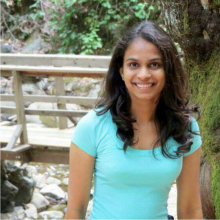 Speaker: Neha Pawar
She / her / hers
Founding Engineer @StarTree
Neha Pawar is a Founding Engineer at StarTree (https://www.startree.ai/), which aims to democratize data for all users by providing real-time, user-facing analytics. Prior to this, she was part of LinkedIn's Data Analytics Infrastructure org for 5 years, working on Apache Pinot & ThirdEye. She is passionate about big data technologies and real-time analytics databases.
Neha is an Apache Pinot PMC and Committer. She has made numerous impactful contributions to Apache Pinot, with a focus on storage optimizations, tiered storage, real time streaming integrations and ingestion. She actively fosters the growing Apache Pinot community & loves to evangelize Pinot by making entertaining video tutorials & illustrations.
When not sipping Pinot, you can find Neha painting or hiking with her dogs.
Session
For real-time analytics, you need systems that can provide ultra low latency (milliseconds) and extremely high throughput (hundreds of thousands of queries per second).
Read more