QCon is a practitioner-driven conference designed for technical team leads, architects, and project managers who influence software innovation in their teams.
Parand Tony Darugar, Tweet
CEO of Xpenser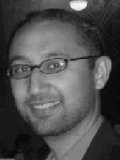 Parand is the founder and CEO of Xpenser, a comprehensive time,expense, and receipt management solution with a mobile focus. Prior toXpenser he was responsible for architecture of the advertising systemsat Yahoo!, where he helped introduce scaling and grid technologiesinto production systems, managed the Java and Oracle platform groups, and oversaw system architecture. Prior to Yahoo! Parand founded two venture backed startups in the web services and web infrastructure space (VelociGen and Blue Titan).
The mobile device revolution has upended our traditional view of the world wide web. The enterprise web is now about integration: connecting any device to to any data, reliably and under wildly fluctuating load. How has this affected web architecture, and what changes in the day-to-day operation of the web resource? Join us for this panel of senior enterprise architects, each of whom has met the challenge of the new enterprise web.
Hadoop provides a consistent model and infrastructure for seamlessly scaling analytics and data processing from small to very large sizes. This talk will provide an overview of Hadoop, its processing model, and its associated ecosystem and tools. We will examine the motivation and implementation of several real-world uses of Hadoop to analyze, process, and serve data for mission critical systems.