NoSQL cloud database services are popular for their simple key-value operations, high availability, high scalability, and predictable performance. These characteristics are generally considered to be at odds with support for transactions that permit atomic and serializable updates to partitioned data. This talk explains how transactions were added to Amazon DynamoDB using a timestamp-based ordering protocol while exploiting the semantics of a key-value store to achieve low latency for both transactional and non-transactional operations. We will cover how we befriended timestamps to build a scalable protocol and how we gained confidence on correctness and scalability of the protocol by doing model checking before launching it to our customers.
---
Speaker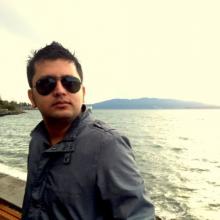 Akshat Vig
Principal Engineer NoSQL databases @awscloud
Akshat Vig is a Principal Engineer at AWS. Akshat has been working on DynamoDB since its inception. He is one of the primary authors on the DynamoDB paper published at USENIX. DynamoDB is one of the largest and most mission critical distributed systems in the world, and underpins much of AWS, Amazon, and the internet ecosystem today. As a Principal engineer, Akshat solves some of the most difficult distributed systems problems at Amazon across multiple services. He has filed close to 100 patents, served on IEEE program committees, and has given keynotes around the world. He is excited to solve the next big challenge in distributed systems. 
Read more