You don't need "manager" in your title to lead engineering teams. More and more, companies are investing in senior individual contributor tracks to support engineers as they grow.
But once you get that staff+ role, the way you work changes a lot:
You are expected to be more autonomous and might be working across multiple teams, so your goals are not just a team's goals anymore.. How do you know what they are?
You might not be "on the ground" working day-to-day within a team. How do you keep track of what's going on?
Coding is just one of the ways you deliver value. What else should you be doing?
Your role now is to gather context and evaluate opportunities to help shape what you and other teams should focus on.
In this talk, you'll learn how to define your development journey as a staff+ engineer, figuring out what you should be working on, how to set your goals, and how to define your backlog of work. You'll also learn how to track your progress so you can keep growing as an engineering leader in the individual contributor track.
What's the focus of your work these days?
I'm a Principal Product Engineer at Intercom, a senior technical leader in one of our product areas. I work with teams in charge of our customer support products. More specifically, our support automation features.
What's the motivation for your talk at QCon London 2023?
The main motivation is to help folks be more intentional about what they do, how they spend their time, and how they prioritize their work. Once we reach a more senior technical leader role, we're expected to be more autonomous, have wider scope and more impact. But there doesn't seem to be a lot of support on how to do that. 
A promotion to management usually comes with training and you might have peers that you can work with or even your manager can help you. But once you get to a more Staff+ engineer role, you don't always have that support and you might no or few peers in your company that have that same role. 
This talk is about sharing my process and what I do to be intentional with setting goals, and keeping track of them. It's also about saying no and delegating when there is not enough time to do everything that you want to do.
How would you describe your main persona and target audience for this session?
They're senior engineers or technical leaders in the individual contributor track who aren't managers, but they're also not necessarily working with one team. They're thinking about a wider scope or group of teams/areas. 
This is also for someone who is almost in this role and wants to learn more about what it looks like.
Is there anything specific that you'd like people to walk away with after watching your session?
Helping folks realize you should be intentional about your work; the work that you do and how to spend your time is now part of the job. This is your responsibility.
---
Speaker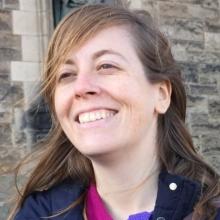 Sabrina Leandro
Principal Product Engineer @Intercom
Sabrina Leandro is a principal product engineer at Intercom. She enjoys working in cross-functional teams developing useful and delightful products while maintaining long-lived and healthy code bases. Sabrina has helped shape the product development process at a number of companies and is always looking for new and better ways for people to work together.
Read more