Investing in Platform teams is a natural pitstop that organizations need to take as they scale. However, to realise the value of investing in Platform teams often take a large amount of time. 
This delayed realisation of value is often accompanied by struggles in driving adoption, unclear goals, unsatisfied stakeholders, and demotivated platform teams.
In this talk, we walk you through a similar journey of driving adoption and what strategies were used to:
Defining the right goals for a platform product at various stages of it's maturity
Leveraging your stakeholders the right way
How focusing on DX can help accelerate your team's success
---
Speaker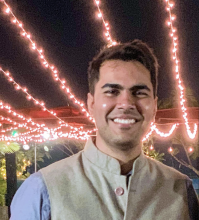 Varun Achar
Director of Engineering @Razorpay
Varun Achar is currently the director of engineering at Razorpay where he leads the engineering enablement charter in the Platform group. Having been involved in Platform team's from the last 7 years, Varun has built expertise in building and shaping the vision of Platform orgs and has driven the same at Razorpay. Prior to this, Varun has worked in leadership roles in other startups including attempting entrepreneurship himself 3 times.
Read more
Find Varun Achar at: