Around 2019, Netflix started experimenting with a federated GraphQL architecture to build a unified GraphQL API. This was a major undertaking involving several teams. To facilitate adoption, we invested heavily in good developer experience and education. We built a suite of platform tools to enable development workflows, including the now open-sourced Domain Graph Services Framework (DGS) - a Spring Boot framework based on graphql-java, to enable quick and easy implementation of GraphQL services for Java developers. 
Today, we have grown the graph significantly with almost over 250 domain graph services sharing thousands of types. We've encountered many challenges along the way, and continue to evolve our tooling ecosystem to scale our best practices and development workflows.
In this talk, I will discuss the many challenges related to enforcing these best practices and the solutions we built to help ease the burden on developers. In our experience, building an opinionated, developer-friendly ecosystem is a sustainable way to scale not just the graph, but the developers working with it as well.
---
Speaker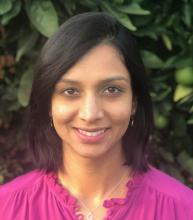 Kavitha Srinivasan
Senior Software Engineer @Netflix
Kavitha Srinivasan is a senior software engineer on the API Systems Team at Netflix. Over the past few years, she has been working on the Domain Graph Services framework, an open source framework for building Spring Boot based GraphQL services, and related GraphQL tooling. She is passionate about great developer experience and has been involved in driving the education and adoption of federated GraphQL at Netflix.
Read more
Find Kavitha Srinivasan at: