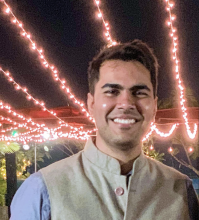 Speaker: Varun Achar
He / him / his
Director of Engineering @Razorpay
Varun Achar is currently the director of engineering at Razorpay where he leads the engineering enablement charter in the Platform group. Having been involved in Platform team's from the last 7 years, Varun has built expertise in building and shaping the vision of Platform orgs and has driven the same at Razorpay. Prior to this, Varun has worked in leadership roles in other startups including attempting entrepreneurship himself 3 times.
Find Varun Achar at:
Session
Investing in Platform teams is a natural pitstop that organizations need to take as they scale. However, to realise the value of investing in Platform teams often take a large amount of time. 
Read more