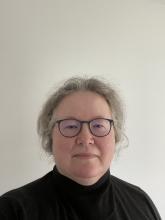 Speaker: Elspeth Minty
She / her / hers
Managing Director @RBC Capital Markets
Elspeth Minty is a Managing Director at RBC Capital Markets. Elspeth has worked in the financial industry for more than two decades, with a focus on core library development and code re-use. She has been involved in FINOS for a number of years and is currently a member of its Technical Steering Committee, as well as a co-lead of the OpenSource Readiness SIG.  Elspeth has presented at conferences, including SpringOne, QCon Shanghai and InnerSource Commons Gathering.
Find Elspeth Minty at:
Session
Finance is not the first industry that comes to mind as a place for collaboration on open source, but over recent years, FINOS, the Fintech Open Source Foundation, has brought together a number of companies and organizations with the goal of creating an opensource community within the financial s
Read more
Session
Join the speakers of this track to discuss how FinTech startups have led the way in adopting new technology such as cloud, pushing down perceived regulatory barriers as they go.
Read more