Finance is not the first industry that comes to mind as a place for collaboration on open source, but over recent years, FINOS, the Fintech Open Source Foundation, has brought together a number of companies and organizations with the goal of creating an opensource community within the financial services industry. Now part of the Linux Foundation, FINOS has created a 'community of companies' where financial services companies can share experiences and best practices around adoption of open source, as well as collaborate on open source projects that address common industry problems. In this session, I will talk about the background ofFINOS, introduce some of its projects and initiatives, and the importance of FINOS to open source in the financial services industry.
What's the focus of your work these days?
I'm a Managing Director at RBC Capital Markets. I work mainly in helping to develop common application components and platforms, so a lot of reusable code. Hence my interest in open source. I'm also a member of FINOS, the FinTech Open Source Foundation. I'm part of the Technical Steering Committee there and also co-lead on one of the special interest groups.
What's the motivation for your talk at QCon London 2023?
It's really come from talking to people who work in technology and are outside of finance, where there's often a great deal of surprise that financial companies are interested in open source. So I've been talking about it for a few years to raise awareness of what we do. FINOS is a really fantastic community, a very collaborative community, and we're doing some really interesting work and things that could really transform parts of the industry.
How would you describe your main persona and target audience for this session?
Interested in open source. This is not a financial talk. You don't need to know anything about the financial industry. The focus is really on open source. It's for people who are involved in open source initiatives and wanted to find out how they apply in other industries.
Is there anything specific that you'd like people to walk away with after watching your session?
An understanding of how we use open source and the things that we're interested in, and hopefully ideas about some of the things that we're doing. I don't want to give the game away about some of the new and interesting stuff I'm going to be talking about. But I think there's areas that can translate to other industries as well.
What's something interesting that you've learned from the previous QCon?
I think the main thing was the interaction with people not just during the talk, but chatting outside afterwards. Just the number of people that you meet with similar interests, but working in different areas that you wouldn't usually get to spend time with. You leave with a sense of what amazing things are going on in the industry. 
---
Speaker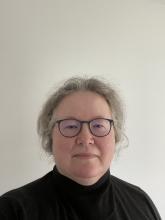 Elspeth Minty
Managing Director @RBC Capital Markets
Elspeth Minty is a Managing Director at RBC Capital Markets. Elspeth has worked in the financial industry for more than two decades, with a focus on core library development and code re-use. She has been involved in FINOS for a number of years and is currently a member of its Technical Steering Committee, as well as a co-lead of the OpenSource Readiness SIG.  Elspeth has presented at conferences, including SpringOne, QCon Shanghai and InnerSource Commons Gathering.
Read more
Find Elspeth Minty at: