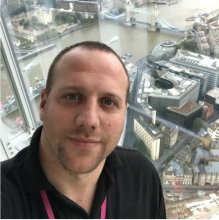 Track Host: Bilgin Ibryam
He / him / his
Principal Product Manager @Diagrid, Co-author of "Kubernetes Patterns", Previously Architect @RedHat
Bilgin Ibryam is a technical product manager at Diagrid, where he focuses on developing tools to enhance developer productivity. Prior to this role, Bilgin served as a consultant and architect at Red Hat, where he successfully led teams in the design and implementation of cloud-native applications. He is a member of the Apache Software Foundation, and has co-authored two books on Kubernetes Patterns and Camel Design Patterns. Bilgin enjoys sharing his knowledge and experience through writing, blogging, and speaking at conferences, sharing his insights on cloud-native development and other related topics.
Find Bilgin Ibryam at:
Track
Cloud-Native is synonymous with scalable, resilient, and event-driven backend applications created for the cloud. It represents the unification of infrastructure automation, serverless, and developer platforms. Are you ready to discover modern engineering practices, gain practitioner-driven insights on what technologies are effective on the cloud, and get a glimpse of what's coming next?