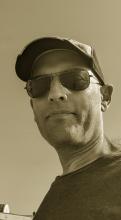 Track Host: Jon Berger
He / him / his
Co-founder @Strategically Green, Previously Senior Engineering @Microsoft
Jon Berger is a highly experienced engineering leader. His career in technology has spanned every scale from helping a small tech company specializing in high efficiency networking to grow to capital exit; to holding a senior engineering role at one of the world's largest tech corporations.

At Microsoft he played a key part in launching Azure's first 5G offering and his speciality is building technology organisations that deliver high performance and mission critical software. He is a co-founder of Strategically Green, a coaching and consulting firm driving green tech.
Track
Fast, lightweight, secure, scaleable, cost effective, highly reliable, and green, as well as productive for developers. These days, efficient code has to tick a lot of boxes to be future proof. Is it possible to have it all?