What should you be thinking about if you are designing architecture in the near future?
We will be exploring and discussing: What does architecture design look like in the future? What is the role of the software architect? Who else is involved? And how do you prepare for this?
---
From this track
Session
architecture
How will Evolutionary Architecture Evolve?
Tuesday Mar 28 / 10:35AM BST
A major premise underlying Evolutionary Architecture is that not only will things change, but we can't predict how they will change.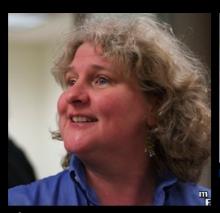 Rebecca Parsons
CTO @Thoughtworks
Session
Unconference: Architectures in 2025
Tuesday Mar 28 / 11:50AM BST
What is an unconference? An unconference is a participant-driven meeting. Attendees come together, bringing their challenges and relying on the experience and know-how of their peers for solutions.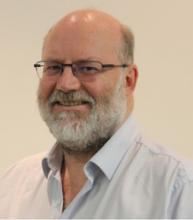 Shane Hastie
Global Delivery Lead @SoftEd, Lead Editor for Culture & Methods @InfoQ
Session
architecture
Leveling Up Your Architecture Game
Tuesday Mar 28 / 01:40PM BST
The role of software architects is constantly evolving, and staying ahead of the curve requires key skills like decision-making, communication, and the ability to adapt to changing environments. 
Thomas Betts
Laureate Application Architect @Blackbaud, Lead Editor for Architecture & Design @InfoQ
Session
cloud
From Cloud-Hosted to Cloud-Native
Tuesday Mar 28 / 02:55PM BST
You've committed to the journey of running in the cloud. However, you realize it's not quite as simple as moving or writing a new application on a cloud offering.
Rosemary Wang
Author - Infrastructure as Code Patterns & Practices, Engineer - Cloud & DevOps, and Developer Advocate @Hashicorp
Session
platforms
Platform Engineering: Where Do We Go From Here?
Tuesday Mar 28 / 04:10PM BST
The industry is raving about the new hotness and rise of Platform Engineering. But is it really new?
Crystal Hirschorn
Senior Director of Engineering @Snyk
Session
Panel: Architectures in 2025
Tuesday Mar 28 / 05:25PM BST
Join the track's speakers to go deeply about their perspectives on how Architecture will evolve.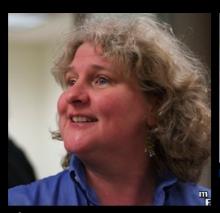 Rebecca Parsons
CTO @Thoughtworks
Thomas Betts
Laureate Application Architect @Blackbaud, Lead Editor for Architecture & Design @InfoQ
Rosemary Wang
Author - Infrastructure as Code Patterns & Practices, Engineer - Cloud & DevOps, and Developer Advocate @Hashicorp