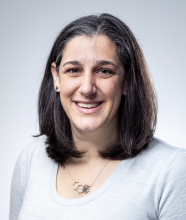 Speaker: Abby Bangser
Principal Engineer @Syntasso
Abby is a Principal Engineer at Syntasso delivering Kratix, an open-source cloud-native framework for building internal platforms on Kubernetes. Her keen interest in supporting internal development comes from over a decade of experience in consulting and product delivery roles across platform, site reliability, and quality engineering.
Abby is an international keynote speaker, co-host of the #CoffeeOps London meetup, and supports SLOConf as a global captain. Outside of work, Abby spoils her pup Zino and enjoys playing team sports.
Track
You get paged about a problem in production - but how do you know just what system or service is acting up? What do you do to identify and mitigate the impact on users before ultimately fixing any underlying issues? This track we'll look at the state of the art in tools and processes for  incident management, observability, and debugging high impact production systems.