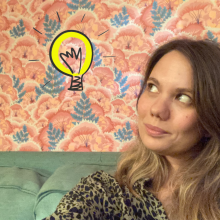 Speaker: Gemma Honour
Director of Coaching @Bryter Work
Gemma Honour is the Director of Coaching for Bryter Work, a people first change consultancy, where she infuses change and workshops using the power of visual facilitation.  Gemma moved into the world of Agile following her work as a software systems tester, before moving into project management, but it was her time as a scrum master where she learned the power of using visuals and play based techniques to build great culture, aid learning of new concepts and solve tricky problems in ways that get everyone involved.
Session
As teams have moved into remote ways of working, how we get together and collaborate needs more planning for meetings to be inspiring, creative and inclusive. This talk will help you to break out of Start/Stop/Continue columns and navigate beyond the Sailboat model for retrospectives! Learn about how to create your own visual templates. For years now, I have been creating templates for retrospectives, goal setting, product definition and more. I believe that everyone can create their own and that by harnessing the power of template creation, you can harness the power to shape; clarity, creativity, decision making, vision and more!
Read more
Session
All four of the track speakers will join in a panel discussion offering practical tips, techniques and advice on making work more effective, fulfilling and productive in the many ways of working that we experience in the unfolding and evolving environment we find ourselves in today.
 
Read more