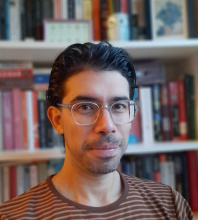 Speaker: Germán Bencci
Founder of CodeYourFuture
Germán is the founder of CodeYourFuture, a community-led organisation changing people's lives by offering accessible training for people of refugee and low-income backgrounds, helping them start thriving software development careers. In the past, Germán worked in open innovation roles and has led artistic productions and fundraising campaigns. He holds degrees in Engineering and Literature.
Find Germán Bencci at:
Session
We'll spend some time talking about traditional social product attempts from the lens of people in need. We will discuss if traditional for-profit businesses should worry about creating social impact.
Read more